Butaphosphan Powder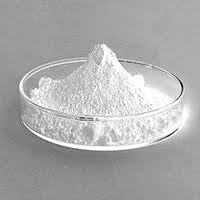 Butaphosphan Powder
Price And Quantity
Product Specifications
Veterinary Raw Materials

Powder
Animal Extract

Horse, Dogs, Cattle
Product Description
Our Butaphosphan is of the highest quality. Butaphosphanin is manufactured, exported, and distributed by Shreeji Pharma International. This along with other products are produced under GMP facilities with fully compliant regulatory support. Our professionals ensure the integrity and effectiveness of the product by carefully packaging it in diverse packaging options. Injections of butaphosphan + vitamin B12 can be used to treat animals afflicted with metabolic disorders from inadequate nutrition, improper management, or diseases caused by malnutrition.
Butaphosphan Properties:
CAS Number: 17316-67-5
Name: Phosphinic acid,P-[1-(butylamino)-1-methylethyl]-
Superlist Name: Butafosfan
Formula: C7H18NO2P
Molecular Weight: 179.20
EINECS: 241-341-7
Boiling Point: 273.4 C at 760 mmHg
Flash Point: 119.2 C
Applications Or where it is used:
Butaphosphan is used specifically in cows during transition periods when a state of acute negative energy balance, due mainly to an inadequate intake of dry matter (DMI), can lead to a mobilization of considerable amounts of body fat and an increase in non-esterified fatty acid concentration in the blood.
Manufacturing process:
A method for preparing butafosfan is disclosed in the invention, which is in organic chemistry and pharmaceutical chemistry. The steps consist of:
Putting n-butylamine, acetone, and a molecular sieve into a reaction kettle, heating, stirring to cause a reaction, cooling, adjusting the temperature to be 20 to 25 degrees C, adding hypophosphorous acid, reacting for the specified time, and centrifuging to obtain the crude product
The ethanol and activated carbon are added, the ethanol is heated to 70 DEG C, the kettle is cooled to 10 DEG C, the precipitate is centrifuged to produce a fine product, and the finished product is dried in a fine product drying room.
The method possesses a number of advantages including abundant raw materials and a low cost of raw materials, short reaction steps, easy operation, optimal yield (over 90 percent) by optimizing reaction conditions, low cost, and environmental friendliness. Additionally, the product prepared by the method is suitable for the preparation of veterinary medications and similar applications.
How to use:
The usual dosage is as follows:
In horses and cattle, butaphosphan and vitamin B12 are administered at 10-25ml per kg body weight
The dose of butaphosphan and vitamin B12 in sheep and goats is 2.5-5ml per kg body weight (intramuscularly, intravenously, and subcutaneously).
Side effects:
Butaphosphan + vitamin B12 injections may cause some unwanted effects. Consult a veterinary physician before using this remedy. A transient local reaction at the injection site may occur, but no side effects have been detected yet. Any serious or unexpected effects not listed on this package should be reported to your veterinary surgeon. A veterinarian can provide a comprehensive list of all possible effects. Please consult your veterinarian if any of the above symptoms persists or worsens, or if you notice any other symptom.
Warnings and precautions while using this product:
The use of aseptic techniques for injecting is recommended. 10mL or more should be divided and given successively under the skin and intramuscularly. Give half the above doses at intervals of 12 weeks to restore vitamin B12 levels and fight vitamin B12 deficiency.
Trade Information
Cash in Advance (CID), Cash Advance (CA)

1000 Per Day
Australia, South America, Middle East, Africa, Western Europe, Eastern Europe, Asia, Central America, North America

ISO 9000:2015 and DUNS certified.