Closantel Sodium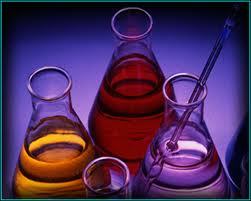 Closantel Sodium
Price And Quantity
Kilograms/Kilograms

25.00 - 50.00 INR
Product Specifications
Veterinary Raw Materials

Liquid
Product Description
High quality Closantel Sodium is available with us. Our professionals manufacture and then package this antiparasitic active ingredient in a variety of packaging options to ensure purity and effectiveness. Closantel is used in veterinary medicine to treat parasitic infections in livestock such as internal parasites like roundworms and liver fluke, as well as external parasites like sheep nasal bots and cattle grubs. Is not used to treat agricultural and household pests.
Closantel Sodium Properties:
CAS Number: 61438-64-0
Formula: C23H15Cl2I2N2NaO4
Molecular Weight: 685.06
Synonyms: Benzamide,N-[5-chloro-4-[(4-chlorophenyl)cyanomethyl]-2-methylphenyl]-2-hydroxy-3,5-diiodo-,sodium salt (1:1);Benzamide,N-[5-chloro-4-[(4-chlorophenyl)cyanomethyl]-2-methylphenyl]-2-hydroxy-3,5-diiodo-,monosodium salt (9CI);Closantel sodium salt;
EINECS: 262-794-7
Boiling Point: 590.5 C at 760 mmHg
Flash Point: 310.9 C
Appearance: Powder
How does it work:
In cattle and sheep, Closantel is primarily used to treat and control immature and adult liver flukes, haematophagous nematodes, and larvae of certain arthropods. Closantel may be administered orally, parenterally, or intravenously.
Applications Or where it is used:
Closantel is an antiparasitic that is effective against several parasite species, including trematodes, nematodes, and arthropods. Closantel has strong anti-trematode activity and is mainly used against liver fluke.
Manufacturing process:
A method of preparing closantel sodium by catalytic hydrogenation, within the medical and chemistry fields, is described in the invention. The steps in the method are as follows:
Adding 4-chlorine-alpha-[2-chloro-4-(isonitroso)-5-methyl-2,5-cyclohexadienylidene] benzyl cyanide (I) and a catalyst into an organic solvent
Hydrogen gas is introduced
Undergoing a hydrogenated reduction reaction to get the closantel sodium intermediate, i.e., 4-chlorphenyl-(2-chloro-4-amino-5-methyl phenyl)methyl cyanide (II)
In comparison with iron powder reduction method, this method has the advantages of simple processing, small amounts of solvent, short reaction times, no residual iron ions, high yield and purity; and meanwhile, the catalyst can be reused repeatedly, thus reducing pollution of iron mud.
How to use:
The salicylanilide Closantel treats and controls adult and immature flukes, nematodes and some larval stages of arthropods. Approximately 2.5 to 5 mg/kg body weight of Closantel is administered subcutaneously to cattle and sheep in the treatment process.
Dosage of usage:
For cattle
Oral 5-10mg/kg
For sheep
Oral-5-10mg/kg
Side effects:
Symptoms of closantel intoxication include:
Loss of appetite
Visual disturbance
Blindness
Ataxia (uncoordinated movements)
Weakness
Warnings and precautions while using this product:
When closantel is administered subcutaneously to goats, it can cause brief but strong pain at the injection site.
At therapeutic doses, Closantel can cause mild and transient adverse reactions, with the exception of those previously described.
Closantel and ivermectin do not affect the pharmacological behavior of the drug.
Trade Information
Cash in Advance (CID), Cash Advance (CA)

1000 Per Day
Australia, Eastern Europe, Middle East, Africa, Western Europe, North America, Central America, South America, Asia

ISO 9000:2015 and DUNS certified.