Activated Dimethicone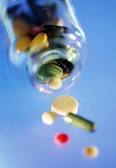 Activated Dimethicone
Price And Quantity
Kilograms/Kilograms

420 INR
Product Specifications
236.53 g/mol Drams (dr)

3 to 5 Years
(CH3)3-Si-, n-O-Si(CH3)3

No Smell
Pharmaceutical Intermediates

Cosmetic Grade
This medication is used as a moisturizer to treat or prevent dry, rough, scaly, itchy skin and minor skin irritations (e.g., diaper rash, skin burns from radiation therapy). Emollients are substances that soften and moisturize the skin and decrease itching and flaking.

Solid
Product Description
The high quality of Dimethicone with assured purity and effectiveness can be purchased from us. It is supplied to many countries, from African, Gulf to Central American.
Activated Dimethicone Properties:
A low-molecular-weight volatile polydimethylsiloxane fluid with a viscosity of 2.0 cSt.
Odorless, colorless, non-stain
IUPAC name: dimethyl-bis(trimethylsilyloxy)silane
Chemical formula: C8H24O2Si3
Unique wetting and filming properties
Characteristics:
Excellent defoaming and antifoaming properties.
Superior performance in antiflatulent preparations
Good dispersibility
User friendly and can be formulated easily
Excellent temperature stability.
Chemically inert and non-toxic.
Introduction of product
Activated Dimethicone is the drug administered for the treatment of anti gas, inflammatory disease of the pancreas, ulcer, digestion of food, bloating and other conditions. It is silicone oil with anti-foaming, antiflatulent, and anti-bloating properties. This medication works by helping in food digestion as well as reducing flatulence and defoaming. It is used to eliminate trapped gas and as a foam suppressant in various pharmaceutical processes such as mixing, percolation, fermentation and as an agent to improve the efficiency of bottle filling when foaming is a problem.
How does it work
Dimethicone forms a barrier over the skin that minimizes water loss. Dimethicone also helps skin stay smooth and flexible by filling the gaps between the cells in the uppermost layer.
Applications. Or where it is used
Treatment or prevention of dry, rough, scaly, itchy skin and minor irritations (e.g., diaper rash, skin burns from radiation therapy) can be accomplished by using this medicine. Emollients soften and moisturize the skin and reduce itching and flaking.
Manufacturing process
The compound dimethicone is produced by dimethyldichlorosilane, which is made up of powdered silicon (silicon dioxide) and methyl chloride. Following a polymerization reaction with water, polysiloxanes are polymerized into linear silicone polymers that have different chain lengths (dimethicones).
How to use
For best results, use this medication regularly. Moisturizing products require water to function effectively. Apply the product after you've bathed or showered, while your skin is still damp. Before applying the product, you may be instructed to soak the area if your skin is very dry.
Side effects
There are no side effects associated with most emollients. In some cases, however, there will be uncomfortable sensations like burning, stinging, and redness. Tell your doctor or pharmacist if any of these effects persist or worsen. If you have been prescribed this medication by your doctor, remember that he or she has decided the benefits to you outweigh the risks. There is little risk of serious side effects from using this medication. Allergic reactions to this drug are rare. When you notice any of the following symptoms of a serious allergic reaction, seek medical attention immediately: rash, severe dizziness, trouble breathing, etc.
Trade Information
Any indian port

Cash Against Delivery (CAD), Letter of Credit (L/C), Cash Advance (CA), Cash in Advance (CID)
Yes

Free samples are available
drum packing

Western Europe, Eastern Europe, Central America, Africa, Middle East, South America, Australia, Asia, North America