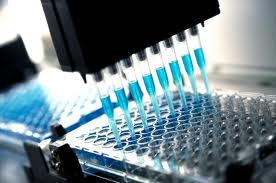 Bisoprolol Fumarate
Price And Quantity
Kilograms/Kilograms

16000.00 - 18000.00 INR
Product Specifications
Room Temperature

1.2 - 7.5
>20 mg/mL in DMSO

C22H35NO8
bisoprolol fumarate

Bisoprolol Fumarate(±)-1-[4-[[2-(1-Methylethoxy)ethoxy]methyl]phenoxy]-3-[(1-methylethyl)amino]-2-propanol(E)-2 butenedioate (2:1) (salt).
104344-23-2

Pharmaceutical Intermediates
Medicine Grade

Bisoprolol is used with or without other medications to treat high blood pressure (hypertension). Lowering high blood pressure helps prevent strokes, heart attacks, and kidney problems. This medication belongs to a class of drugs known as beta blockers.
Product Description
Bisoprolol Fumarate and Intermediates of Bisoprolol Fumarate in our range are manufactured under GMP site with all types of regulatory supports. We, the manufacturing company supplies it not only in Indian states, but different countries as well.
Bisoprolol Fumarate Properties:
CAS No.: 104344-23-2
Formula: C18H31NO4.C4H4O4
Molecular Weight: 441.52
Synonyms:(+-)-1-(p-((2-Isopropoxyethoxy)methyl)phenoxy)-3-isopropylamino-2-propanol hemifumarate; Monocor;Soprol;2-Propanol, 1-(4-((2-(1-methylethoxy)ethoxy)methyl)phenoxy)-3-((1-methylethyl)amino)-, (+-)-, (E)-2-butenedioate (2:1) (salt); Bisoprolol hemifumarate;2-Propanol,1-[4-[[2-(1-methylethoxy)ethoxy]- methyl]phenoxy]-3-[(1-methylethyl)amino]-,(2E)-2-butenedioate (2:1) (salt);but-2-enedioic acid; 1-(propan-2-ylamino)-3-[4-(2-propan-2-yloxyethoxymethyl)phenoxy]propan-2-ol;Concor
Density: 1.033 g/cm3
Melting Point: 100 °C
Boiling Point: 445 °C at 760 mmHg
Flash Point: 222.9 °C
Solubility: >20 mg/mL in DMSO
Appearance: White to off-white powder
Uses:
Beta-1 adrenergic blockers like bisoprolol are prescribed to prevent myocardial infarction, protect against heart failure, and treat mild to moderate hypertension.
How does it work:
A beta blocker such as bisoprolol is a type of medicine. Like other beta blockers, bisoprolol blocks some nerve impulses in the body, especially those that affect your heart. As a result, your heart rate goes down and your blood is easier to pump.
Applications. Or where it is used:
It is used in combination with or without other medications in the treatment of high blood pressure (hypertension). Managing high blood pressure reduces the risk of strokes, heart attacks and kidney disease.
Manufacturing process:
Distillation can be used to purify bisoprolol. Crystallisation is another option for purifying bisoprolol base. Bisoprolol base and fumaric acid may be reacted to form bisoprolol fumarate. In one embodiment, the process consists of converting bisoprolol fumarate to bisoprolol base.
How to use:
Bisoprolol Fumarate 5 Mg Tablet Beta-Blocker must be taken by mouth with or without food, in dosage recommended by your doctor.
Dosage of usage:
Adult dosage (ages 18–64 years)
Typical starting dosage: 5 mg taken once per day.
Dosage increases: The doctor may increase your dose to 10 mg once daily if you don't respond to that dose.
Maximum dosage: 20 mg per day.
Child dosage (ages 0–17 years)
We don't know the best dosage for this age group.
Senior dosage (ages 65 years and older)
The organs in your body (such as the kidneys or liver) may no longer function as well as they used to. This allows the drug to stay in your body longer. It is possible for your doctor to begin with a lower dose.
Special dosage considerations
For people with asthma or respiratory disease: Bisoprolol is likely to begin with 2.5 mg daily and be gradually increased. An excessive dosage of bisoprolol may affect your lungs in addition to your heart.
For people with kidney problems: To begin with, your doctor may prescribe you 2.5 mg of bisoprolol daily. Increases in dosage will be carefully monitored by your doctor.
For people with liver problems: You may be prescribed bisoprolol 2.5 mg twice a day by your doctor. It is important to talk to your doctor before increasing your dosage.
Side effects:
Common side effects include:
Upper respiratory infection
Diarrhea
Dizziness
Insomnia
Slow, irregular heartbeats
Runny or stuffy nose
Sore throat
Sinus infection (sinusitis)
Vomiting
Tiredness
Joint pain
Cough
Weakness
Sleep problems (insomnia)
Anxiety
Shortness of breath
Nausea
Drowsiness
Lightheadedness upon standing
Spinning sensation (vertigo)
Dry mouth
Stomach pain
Constipation
Increased urination
Ringing in your ears
Restless feeling
Muscle pain
Itching or skin rash
Loss of interest in sex
Less common side effects include:
Depression
Cold extremities
Low blood pressure (hypotension)
Indigestion
Bronchospasm
Rare but serious side effects include:
Fainting
Blue fingers/toes
Trouble breathing
Very slow heartbeat
Severe dizziness
Mental/mood changes
Other side effects include:
Mask symptoms of low blood sugar (hypoglycemia)
Decreased exercise tolerance
Raynaud's phenomenon
Aggravate congestive heart failure (CHF)
Decrease HDL
Hypertriglyceridemia
May increase triglyceride levels and insulin resistance
Warnings and precautions while using this product:
Warnings
Bisoprolol is the active ingredient in this medication. Please avoid taking medication if you are allergic to the drug's ingredients, including bisoprolol.
Keep away from children. Contact the Poison Control Center if you overdose.
Contraindications
Sinus bradycardia, 2°/3° heart block, hypersensitivity, sick sinus syndrome without permanent pacemaker, cardiogenic shock, overt cardiac failure
Effects of Drug Abuse
Avoid chronic use; might cause laxative dependence
Pregnancy and Lactation
Pregnant women should use bisoprolol with caution when benefits outweigh risks.
Trade Information
Mumbai

Days after Acceptance (DA), Delivery Point (DP), Letter of Credit (L/C), Letter of Credit at Sight (Sight L/C), Cash in Advance (CID), Cash Advance (CA)
Yes

Free samples are available
Drum packing

Africa, Middle East, Western Europe, Eastern Europe, South America, North America, Central America, Australia, Asia