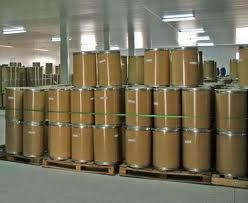 Butylparaben .
Price And Quantity
Product Specifications
Keep away from moisture

Medical
194.227 Grams (g)

C11H14O3
Colorless, Crystalline Powder
Product Description
Butylparaben, or butyl p-hydroxybenzoate, is an organic compound with the formula C 4H 9O 2CC 6H 4OH. It is a white solid that is soluble in organic solvents. It has proven to be a highly successful antimicrobial preservative in cosmetics. Butylparaben is a preservative and flavouring agent.
Features:

Product Name: Butylparaben
Chemical Names: Butyl 4-hydroxybenzoate; BUTYLPARABEN; Butyl paraben; 94-26-8; Butyl p-hydroxybenzoate; Nipabutyl
Molecular Formula: C11H14O3
Molecular Weight: 194.23 g/mol
IUPAC Name: butyl 4-hydroxybenzoate
CAS Number: 94-26-8
Physical Description: Odorless white crystals or crystalline powder. Tasteless, but numbs the tongue.
"">Odor: Odorless
Melting Point: 68 - 69 °C
Flash Point: 181°C
Solubility: Very slightly soluble in water and carbon tetrachloride; soluble in ethanol
Decomposition: When heated to decomposition it emits acrid smoke and irritating fumes.
The chemical formula of butylparaben is C 4H 9O 2CC 6H 4OH. White solid, the organic compound is soluble in organic solvents. Cosmetics use it as an antimicrobial preservative that has proven to be highly effective. In addition to being a flavoring additive in foods, it is used as a component of medication suspensions. Butylparaben is a preservative used in cosmetics, drug formulations, and some foods. Butylparaben stops bacteria, yeasts, and mold from growing in skincare and cosmetic formulations. This helps the product last longer and be stable.
Technical Specifications:
CAS ID: 94-26-8
Synonyms: Butyl 4-hydroxybenzoate 94-26-8, Butyl p-hydroxybenzoate
Molecular Formula: C11H14O3
Molecular Weight: 194.23
Melting point: 68 to 69 °C
Boiling Point: 156.00 to 157.00 °C
Solubility: Slightly soluble
Appearance: Colorless, odorless, crystalline powder
How does it work:
Colourless and odourless, parabens have no smell or color. They are practically pH neutral. The compounds exert a broad spectrum of antimicrobial activity over a wide pH range, although they are most effective against moulds and yeasts. Preservative ingredients called parabens are found in cosmetic, personal hygiene, food, and pharmaceutical products. It prevents fungi, bacteria, and yeast from growing, which can lead to the spoilage of products.
Applications Or where it is used:
A variety of cosmetic products contain this ingredient, including foundation, eye shadow, moisturizer/treatment for the face, anti-aging cream, and sunscreen. Some foods and drugs contain low-ionic strength solutions of this preservative.
How to use:
Cosmetics and skin care products such as sunscreen contain parabens as preservatives to prevent bacterial growth.
Side effects:
The reason parabens are used is because they are non-irritating and gentle. In addition, some people may be more prone to experiencing irritation as a result of any ingredient. The use of parabens is generally recommended for those with hypersensitive skin, such as those prone to eczema or dermatitis or those with broken skin. In addition, parabens are more likely to irritate the skin if it is damaged, such as when you have a wound or cut. It is best to avoid parabens in areas of broken skin. There is also the possibility of an allergic reaction to parabens.
Trade Information
Cash in Advance (CID), Cash Advance (CA)

1000 Per Day
7 Days

Africa, Middle East, Western Europe, Eastern Europe, South America, North America, Central America, Australia, Asia