Cetostearyl Alcohol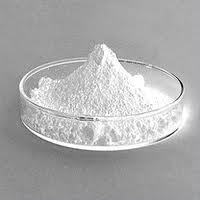 Cetostearyl Alcohol
Price And Quantity
, Kilograms/Kilograms

25.00 - 50.00 INR
Product Specifications
2 Years

Cetostearyl Alcohol
Product Description
Cetostearyl Alcohol is a fatty alcohol that is made by a mixture of various fatty alcohols. This fatty alcohol is used as foam boosting surfactant, commonly known the opacifying agent, and emulsion stabilizer. It is also used as an agent for increasing aqueous as well as non-aqueous viscosity. This alcohol is used in water-in-oil emulsions, oil-in-water emulsions, and anhydrous formulations as well as imparts an emollient feel to the skin. The offered product is commonly used in hair conditioners and other hair products.
Shreeji Pharma International located in Gujarat, India produces Cetostearyl Alcohol and package it in material demanded by the customers. The pure and effective chemical finds use in cosmetic industry. Fatty alcohols- cetyl alcohol and stearyl alcohol are blended together to form this chemical that appears as white, waxy blend. Animals and plants contain them, such as palm and coconut oil. The chemical formula of fatty alcohols often refers to them as long-chain alcohols.
Technical Specifications:
Name: Alcohols, C16-18
Superlist Name: Cetostearyl alcohol
CAS No.:67762-27-0
Deleted CAS:1336-34-1, 8005-44-5, 8032-20-0, 8032-22-2, 8032-92-6, 8033-00-9, 8034-88-6, 8038-54-8, 12705-32-7, 39315-71-4, 52003-59-5, 58392-01-1, 58392-68-0, 63393-84-0, 67762-43-0, 78565-03-4, 199745-51-2
Synonyms: Adol 63;Adol 65;Adol 66;Alcs., C16-18;Alfol 1618;Alfol 1618C;Barolub LOH;C16-18alcohols;C16-18 alcs.;Cetalol SCA;Cetanol K; Hyfatol CS;Hyfatol CS 50;Hyfatol CS/EP;Kalcohl 68;Kalcohl 6850;Kalcohl 6870;Kalcohl 86;Kalcohl 8665;Kalcohl 8688;Kalcol 6850; Rofanol P 80/55;Rofanol P 80/85;Salim C 16/18;Sipol CS; StenolPC;Surfol 1618; Unjecol 50A; Cetostearylalcohol;Cetylstearyl alcohol;Cire algonol CS; Conol 30OC;Crodacol SCB;Crodamol CS 90;Cyclochem emulsion wax;Dehydag wax N;Epal 1618;Hydrenol D;Hydrenol DV;Hydrenol MY; Lanette O;Laurex CS; Nafol 1618;Rofanol P 50/55;
Appearance: White flakes
How does it work?
The alcohol group in cetearyl alcohol is attached to a long chain of hydrocarbons (fats). The fatty alcohols trap water in this way and provide a soothing touch to the skin. Chemicals that can leave the skin feeling smooth are called emollients.
Applications Or where it is used:
Cetearyl alcohol works on softening skin and hair and providing a thickening and stabilizing effect on cosmetic products, like lotions. The emollient properties of cetearyl alcohol are considered beneficial for the healing and soothing of dry skin.
Manufacturing process:
Cetearyl alcohol is made up of cetyl and stearyl alcohols. In order to manufacture stearyl alcohol, coconut or palm kernel oil is transesterified and distilled using methanol and zinc catalyst, and then methyl esters are hydrogenated with copper catalyst.
How to use:
Cetostearyl alcohol is a recognized emulsion stabilizer, opacifying agent, foam booster, and viscosity booster in the pharmaceutical and cosmetics industries. Creams and lotions commonly contain cetostearyl alcohol. The melting point is 122F (50C) and the boiling point is 480.2F (249C).
Side effects:
Emollients can be safely used without side effects for the most part. It may, however, cause burning, stinging, or irritation. Tell your doctor or pharmacist as soon as possible if any of these effects persist or worsen.
In recommending this medication to you, your doctor has determined that its benefits outweigh its possible risks. Few people are adversely affected by this medication.
Any of these unlikely but serious side effects should be reported right away: unusual changes in the skin and signs of infection in the skin.
An extremely serious allergic reaction to this drug is rare. Please contact your physician if you notice any of these symptoms of a serious allergic reaction: rash, trouble breathing, itching and swelling or severe dizziness.
These are not all the possible side effects.
Warnings and precautions while using this product
It is advisable to consult your doctor or pharmacist if you have allergies to any of the ingredients in this product or if you have any other allergies. This product should not be used by people with the following health problems: skin cuts, infections, and sores. Preservatives, fragrances, and other ingredients may increase your sensitivity to sunlight. For any special precautions you need to take when in the sun, check the label for warnings or ask your doctor or pharmacist.
Trade Information
Cash Advance (CA), Cash in Advance (CID)

1000 Per Day
7 Days

Asia, Australia, Central America, North America, South America, Eastern Europe, Western Europe, Middle East, Africa