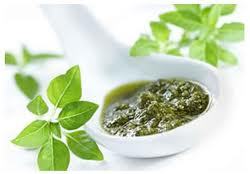 Chlorpheniramine Maleate
Price And Quantity
Kilograms/Kilograms,

1200 INR
Product Specifications
No Smell

390.9 g/mol Kilograms (kg)
379 oC at 760 mmHg

C20H23ClN2O4
Room Temperature

between 4.0 and 5.0
0.002%

freely soluble in water, alcohol and in chloroform
Chlorpheniramine Maleate

Chlorphenamine Maleate Antagonate
7054-11-7

Pharmaceutical Intermediates
Medicine Grade

Chlorpheniramine is an antihistamine used to relieve symptoms of allergy, hay fever, and the common cold. These symptoms include rash, watery eyes, itchy eyes/nose/throat/skin, cough, runny nose, and sneezing.
>99.0%

white crystalline powder
Product Description
As a leading manufacturer, exporter, distributor, trader and supplier of Chlorpheniramine Maleate, we are known throughout Gujarat, India. The product is also packaged in various packaging options.
Chlorpheniramine Maleate Properties:
CAS No.: 113-92-8
Formula: C20H23ClN2O4
Molecular Weight: 390.86
Deleted CAS: 7054-11-7
Synonyms: 2-Pyridinepropanamine,?-(4-chlorophenyl)-N,N-dimethyl- [132-22-9] but the (Z)-2-butenedioate (1:1);Prestwick_57;Allergin;Chlor-trimeton;Teldrin;Piriton;Chlorprophenpyridamine;but-2-enedioic acid; 3-(4-chlorophenyl)-N,N-dimethyl-3-pyridin-2-yl-propan-1-amine;Chlorpheniramine maleate (JP14/USP);[3-(4-chlorophenyl)-3-pyridin-2-yl-propyl]-dimethyl-azanium; (Z)-4-hydroxy-4-oxo-but-2-enoate;Chlor-Tripolon;Neorestamin;Chlor-trimeton (TN);2-Pyridinepropanamine,?-(4-chlorophenyl)-N,- N-dimethyl-,(2Z)-2-butenedioate (1:1);chlorphenamine hydrogen maleate;Teldrin (TN);
EINECS: 204-037-5
Density: 1.107 g/cm3
Melting Point: 130-135 ºC
Boiling Point: 379 ºC at 760 mmHg
Flash Point:183 ºC
Solubility:1-5 g/100 mL at 21 ºC
Appearance: White crystalline powder
Risk Codes: 25
Safety Description: 36/37/39-45
Transport Information: UN 2811 6.1/PG 3
Introduction of product:
It is an antihistamine used to relieve the symptoms of allergies, hay fever, and common colds. Itchy eyes, a runny nose, watery eyes, burning eyes, blisters, rash, itchy eyes, watery eyes, and sneezing are among the symptoms. The medication works by stopping your body from making an allergic reaction-causing chemical (histamine). Through blocking another natural substance made by the body (acetylcholine), it helps dry up some body fluids and relieve symptoms, such as watery eyes and runny nose.
How does it work:
This medication has anti-allergic properties. Your body releases histamine when it comes into contact with an allergen (pollen, animal dander, house dust, etc.). As a result, you will experience watery eyes, a runny or blocked nose, rashes, itching, sneezing, etc. Therefore, chlorpheniramine Maleate is effective at relieving these symptoms by blocking histamine.
Applications Or where it is used:
The drug is used to relieve allergies, hay fever, and cold symptoms such as sneezing, red, itchy eyes, itchy nose, and runny nose. It works by controlling cold symptoms and allergies, but does not cure the underlying problem or speed up recovery.
Dosage of usage:
Adult and Pediatric Dosage Forms and Strengths:
Children 2-6 years: Oral administration of 1 mg every 4-6 hours; dose not to exceed 6 mg per day
Children 6-12 years: Two milligrams every four to six hours; not to exceed 12 mg/day or sustained release at bedtime
Children over 12 years: Tablets or syrup: 4 mg orally every 4-6 hours; not to exceed 24 mg/day
Adult: Tablets or syrup: 4 mg orally every 4-6 hours; not to exceed 24 mg/day
Geriatric: 4 mg orally once/day or every 12 hours Sustained-release: 8 mg orally at bedtime
Side effects:
Feeling sleepy, drowsy, nauseated, or experiencing difficulty breathing; having a dry mouth. An irregular or fast heartbeat; mood changes; unusual weakness; little or no urination; seizures; bruising or bleeding easily.
Trade Information
Mumbai

Letter of Credit (L/C), Days after Acceptance (DA), Delivery Point (DP), Letter of Credit at Sight (Sight L/C), Cash in Advance (CID), Cash Advance (CA)
Yes

Free samples are available
drum pack

Africa, Middle East, Western Europe, Eastern Europe, South America, North America, Central America, Australia, Asia