Doxycycline Hyclate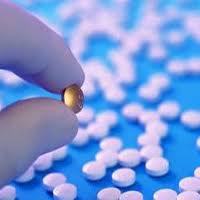 Doxycycline Hyclate
Price And Quantity
Product Specifications
Veterinary Raw Materials

Tablets
Product Description
Doxycycline Hyclate is a tetracycline antibiotic. It is the medication used for the treatment of a wide variety of bacterial infections as well as to prevent malaria. This antibiotic drug works by inhibiting the growth of bacteria. It is not effective in viral infections. The medication must be taken orally on an empty stomach or as prescribed by the physician. One must avoid the over-dosage of the medicine as that will lead to its decreased effectiveness. Some mild side-effects like stomach upset, diarrhea, nausea, or vomiting may occur.
Properties:
Formula: C22H24N2O8.HCl
Molecular Weight: 480.90
Deleted CAS: 62149-53-5
Synonyms: Vibramycin (TN);Doxycycline hyclate (USP);(2Z,4S,4aR,5S,5aR,6R,12aS)-2-(amino-hydroxy-methylidene)-4-dimethylamino
-5,10,11,12a-tetrahydroxy-6-methyl-4a,5,5a,6-tetrahydro-4H-tetracene-1,3,12-trione; ethanol; hydrate; dihydrochloride;
Doxycycline hydrochloride hemiethanolate hemihydrate;DOXY;Doryx (TN);Doryx;Doxycycline Hcl;Dipivefrin HCl;
Boiling Point: 685.2 C at 760 mmHg
Flash Point: 368.2 C
Appearance: yellow powder
The antibiotic doxycycline belongs to the tetracycline class and is used to treat infections caused by bacteria as well as certain parasites. Among the diseases it treats are pneumonia, acne, chlamydia, typhus, syphilis. Lyme disease, and cholera. Combining it with quinine also prevents malaria.
Technical Specifications
Molecular Formula - C24H33ClN2O10
Synonyms - Doxycycline hyclate Periostat 24390-14-5 C22H24N2O8.HCl.0.5H2O.0.5C2H6O CHEMBL1200567
Molecular Weight - 545.0
Doxycycline is a member of the tetracycline antibiotic class. It prevents bacteria from growing and spreading. As a result of its anti-bacterial properties, it is able to kill acne-causing bacteria and decrease an oily substance that triggers acne.
Applications Or where it is used:
Doxycycline is used in treating bacterial infections, such as certain skin and eye infections; pneumonia and other respiratory infections; infections of the lymphatic, digestive, genital, and urinary systems; and certain other infections spread by ticks, lice, and mites.
The medication can be taken orally 1 to 2 times daily, preferably on an empty stomach, at least 1 hour before or 2 hours after a meal. It is best to take this medication with a full glass of water unless instructed otherwise.
Dosage of usage:
Oral doxycycline is usually administered as 200 mg on day one (100 mg every 12 hours), followed by 100 mg daily on subsequent days.
A maintenance dose of 50 mg can be administered as a single dose or every 12 hours. It is recommended to use 100 mg every 12 hours in the case of more severe infections (especially chronic infections of the urinary tract).
Warnings and precautions while using this product
Teeth discoloration (yellow-gray-brown) can be caused by drugs of the tetracycline class used during tooth development (last half of pregnancy, infancy, and childhood until age 8). While this adverse reaction is more common when drugs are used for a long period of time, it has been observed after short-term use as well. There have also been reports of enamel hypoplasia. Pediatric patients aged 8 years and under should be treated with this medication only when there are no other options available for severe or life-threatening conditions.
Trade Information
Cash Advance (CA), Cash in Advance (CID)

1000 Per Day
North America, Asia, Australia, Central America, South America, Eastern Europe, Western Europe, Middle East, Africa

ISO 9000:2015 and DUNS certified.