Famotidine Powder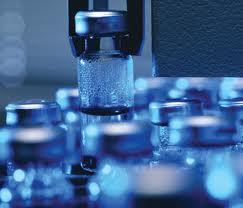 Famotidine Powder
Price And Quantity
, Kilograms/Kilograms

25.00 - 50.00 INR
Product Specifications
337.5 Milligram (mg)

C8H15N7O2S3
67 mg/mL in DMSO

3 to 5 Years
Room Temperature

3-(((2-guanidinothiazol-4-yl)methyl)thio)-N-sulfamoylpropanimidamide
76824-35-6

Pharmaceutical Intermediates
Medicine Grade

Famotidine is used to treat ulcers (sores on the lining of the stomach or small intestine); gastroesophageal reflux disease (GERD, a condition in which backward flow of acid from the stomach causes heartburn and injury of the esophagus [tube that connects the mouth and stomach]);
Product Description
Famotidine Properties:
Name: Propanimidamide,3-[[[2-[(aminoiminomethyl)amino]-4-thiazolyl]methyl]thio]-N-(aminosulfonyl)-
CAS No.: 76824-35-6
Formula: C8H15N7O2S3
Molecular Weight: 337.43
Synonyms:Apo-Famotidine;Apogastine;Bestidine;Gastrodomina;Gastropen;N-(Aminosulfonyl)-3-[[[2-[(diaminomethylene)amino]-4-thiazolyl]methyl]thio]propanimidamide;PepcidinRapitab;3-[(2-Diaminomethyleneaminothiazol-4-yl)methylthio]-N-sulfamoylpropionamidine;
Density: 1.838 g/cm3
Melting Point: 163-164 C
Boiling Point: 662.383 C at 760 mmHg
Flash Point: 354.397 C
Appearance: White powder
Introduction
With the aid of our advanced processing facility, we have been able to emerge as a trusted organization engaged in offering Famotidine. This drug is used topically in the treatment of various skin disorders. It is usually employed as a cream, gel, lotion, or ointment. It is also used topically in the treatment of inflammatory eye, ear, and nose disorders. We process this drug under the firm guidance of expert physicians using best quality compounds. It reduces the swelling, itching, and redness that can occur in these types of conditions. This medication is a medium-strength corticosteroid.
How does it work?
Famotidine treats stomach ulcers and intestinal ulcers, as well as preventing them from returning. It is available over-the-counter and as a prescription drug. Among other uses for the drug, erosive esophagitis, gastroesophageal reflux disease and Zollinger-Ellison syndrome are among that are treated with it. The drug reduces the production of stomach acid. You can use it to treat chest pain, stomach discomfort, heartburn, and trouble swallowing. It belongs to the H2 blocker class of drugs.
How to use?
Take this medication by mouth with or without food as directed by your doctor, usually once or twice daily. If you are taking this medication once daily, it is usually taken right before bedtime.
The medical condition, response to treatment, and dosage are factors that determine treatment length of any patient. Weight may also affect dosage in children. Depending on your condition, your doctor may prescribe other medicines (e.g., antacids). Carefully follow any instructions given by your doctor. In case of questions, consult your doctor or pharmacist.
For best results, take this medication regularly. Take it every day at the same time(s). Take it as prescribed and do not increase the dose. Do not stop taking this medication without first discussing it with your doctor as this can delay the healing of the ulcer.
When self-treating acid indigestion or heartburn with famotidine without a prescription, take one tablet with a glass of water whenever necessary.
Taking one tablet by mouth with a glass of water 15-60 minutes before eating foods or drinking beverages that cause heartburn will help prevent heartburn. You should not take more than two tablets per day unless your doctor tells you to. If you intend to take this for more than fourteen days, consult your doctor.
Dosage of usage
When treating an active duodenal ulcer with oral dosage, the recommended dose is 40 mg every night before bed. PEPCID works in most cases within four weeks; it should not be used at full dosage for more than six to eight weeks. The treatment is also effective with 20 mg daily.
Side effects
anorexia
dry mouth
rash
muscle cramps
fatigue
vomiting
nausea
abdominal discomfort
Trade Information
Any indian port

Cash Against Delivery (CAD), Cash Advance (CA), Days after Acceptance (DA), Cash in Advance (CID)
Free samples are available

drum packing
Australia, Middle East, Central America, South America, Western Europe, Asia, Eastern Europe, North America, Africa

All India