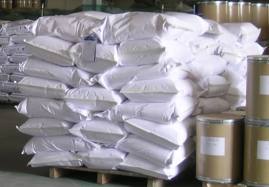 Hydrocortisone Acetate
Price And Quantity
Kilograms/Kilograms

25.00 - 50.00 INR
Product Specifications
576.6 °C at 760 mmHg

200-004-4
C23H32O6

223 °C (dec.)(lit.)
Product Description
Hydrocortisone acetate :-
CAS No.:
Formula:C23H32O6
Molecular Weight:404.50 .
Uses
This medication is used to treat minor pain, itching, swelling, and discomfort caused by hemorrhoids and other problems of the anal area (e.g., anal fissures, itching). Hydrocortisone is a corticosteroid that reduces redness, itching, and swelling.
How to use Hydrocortisone Acetate Cream With Perineal Applicator
Before use, clean the affected area with mild soap and water, rinse well, and pat dry.
To apply this product inside the anus, use the applicator tip/cap/nozzle, following all instructions in the product package, or use as directed by your doctor. Fill the applicator with medication from the container as directed. Gently insert the applicator tip just 1/2 to 1 inch (1.5 to 2.5 centimeters) inside the anus and apply in and around the anal opening as directed. Do not insert your finger or any part of the container into the anus, and do not insert the applicator tip/nozzle more than 1/2 to 1 inch (1.5 to 2.5 centimeters) inside the anus. Do not use your finger to apply this medication inside the anus. If you are using a single-use tube and applicator, discard after one use.
To apply the product to the outside of the anus only, use your finger to apply a small amount of cream or ointment to the affected area and rub in gently.
Do not cover the area with plastic or waterproof bandages unless directed to do so by your doctor. Covering the treated area may increase the absorption of the medication through the skin. This may improve how well the drug works, but it may also increase the risk of side effects.
Wash hands immediately after use. Avoid getting the product in your eyes, nose, ears or mouth. If the medication gets in these areas, rinse the area immediately with clean water.
This product is usually used 2 to 4 times daily, or after each bowel movement, or as directed by your doctor. Dosage is based on your medical condition and response to therapy. Use this medication regularly in order to get the most benefit from it. To help you remember, use it at the same times each day.
Do not use more of this product, use it more often, or keep using it longer than prescribed by your doctor. If you have been using this medication for a long time or in high doses, do not suddenly stop using it without your doctor's approval. Some conditions may become worse when this drug is suddenly stopped. Your dose may need to be gradually decreased.
Inform your doctor if your condition does not improve or if it worsens after 1 to 2 weeks.
Synonyms:
Cortacream;Cortaid;Cortef acetate;Cortell;Corticaine;Cortifoam;Cortril acetate;Cortril acetate AS;Efcolin;HA;Hc 45;Hycortole acetate;Hydrocort acetate;Hydrocortisat;Hydrocortisone 21-acetate;Cortisolacetate (6CI);Cortisol, 21-acetate (7CI,8CI);11b,17a,21-Trihydroxypregn-4-ene-3,20-dione21-acetate;17-Hydroxycorticosterone 21-acetate;17a-Hydroxycorticosterone acetate;21-Acetoxy-11b,17-dihydroxypregn-4-en-3,20-dione;21-Acetoxy-11b,17-dihydroxypregn-4-ene-3,20-dione;21-Acetoxy-11b,17a-dihydroxypregn-4-ene-3,20-dione;Abbocort;Anusol HC;Bambicort;Berlison F;Biocortar;CaldeCort;Chemysone;Colifoam;Colofoam;Cordes;
EINECS:200-004-4
Density:1.26 g/cm/3
Melting Point:223 °C (dec.)(lit.)
Boiling Point:576.6 °C at 760 mmHg
Flash Point:196.2 °C
Appearance:white powder
Risk Codes:63
Safety Description:36/37
Chemical Name:
Cortisol acetate; Hydrocortisone-21-acetate; Cortisol 21-acetate; 21-Acetoxy-4-pregnene-11b,17a-diol-3,20-dione, Hydrocortisone acetate (CAS No.: 50-03-3)
synonym
Molecular Formula
C23H32O6
Packing
Export worthy packing
Material Safety Data Sheet
Available on request
Trade Information
Cash in Advance (CID), Cash Advance (CA)

1000 Per Day
7 Days

Africa, Middle East, Western Europe, Eastern Europe, South America, North America, Central America, Australia, Asia