Metronidazole Benzoate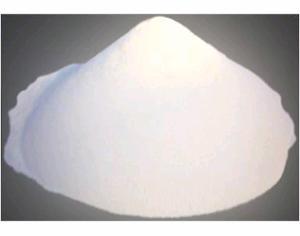 Metronidazole Benzoate
Price And Quantity
Kilograms/Kilograms

1000.00 - 1300.00 INR
Product Specifications
Room Temperature

Less than 20 ppm
275.26 Grams (g)

Freely soluble in methylene chloride, soluble in acetone, slightly soluble in alcohol, very slightly soluble in ethyl ether, practically insoluble in water.
0.11%

Benzoylmetronildazole
22916-47-8

Pharmaceutical Intermediates
Metronidazole is an antibiotic that is used to treat a wide variety of infections. It works by stopping the growth of certain bacteria and parasites. This antibiotic treats only certain bacterial and parasitic infections. It will not work for viral infections (such as common cold, flu).

slightly yellowish, crystalline powder
Product Description
The Metronidazole Benzoate manufactured in our GMP site in Gujarat can be supplied in desired packaging options. It along with its intermediates are exported to Central American, African, Gulf, South East Asia, CIS and other countries.

Technical Specifications :
CAS 13182-89-3
Synonyms: Metronidazole benzoate 13182-89-3 Benzoyl metronidazole Benzoylmetronidazole Benzoylmetronildazole
Molecular Weight: 275.26
Molecular Formula: C13H13N3O4
Introduction of product :

Metronidazole benzoate is a benzoate ester composed of benzoic acid and the hydroxy group of metronidazole. It functions as an antibacterial, antimicrobial, antiparasitic, antitrichomonal, and prodrug. Metronidazole and benzoic acid make up the compound.

How does it work :

It kills bacteria and parasites by suppressing their growth. There are only certain bacteria and parasites that this antibiotic can treat. Viral infections (such as the common cold or flu) will not be treated by this medication. Antibiotics, when used incorrectly, can inhibit their effectiveness in future infections.

Applications Or where it is used:

Metanidazole is an antibiotic that treats many infections. Bacteria and parasites are prevented from growing with the help of this medication. A limited range of infections caused by bacteria and parasites can be treated by this antibiotic. A viral infection (such as the common cold or flu) won't improve with this remedy.

Manufacturing process :
Metronidazole 250-mg/5-mL suspension calculated to make 60 mL
Prepare a stiff paste by wetting the metronidazole with propylene glycole.
Levigate in methylcellulose gel 1% with trituration.
Stir the powder evenly into the gel, then add the flavored syrup and mix well.
Store in refrigerator and shake well before using.

How to use :
The medication should be taken orally as prescribed by your doctor. You should take this medication with food or milk or water to prevent stomach upset. Treatment response will determine the dosage required.
The best way to take this antibiotic is to take it evenly spaced. It is helpful if you take this medication at the same time(s) each day.
Continue to take the medication even if the symptoms disappear after a few days. An infection may return if the medication is stopped too early.
If your condition worsens or persists, tell your doctor.

Dosage of usage :
Dosage: Following the 24 hours preceding the operation, 400mg of Metronidazole Oral Suspension should be administered 8 hours a day until the patient can take it orally.
Children < 12 years: 20 - 30mg/kg as a single dose given 1 - 2 hours before surgery.

Side effects :
Dizziness, nausea, vomiting, loss of appetite, diarrhea, headache, stomach upset, constipation, or metallic taste in your mouth may occur. Any of these effects that last or worsen should be reported to your doctor or pharmacist if they persist or worsen.
It is possible for your urine to turn darker because of this medication. Upon stopping the medication, this side effect will go away.
Tell your doctor immediately if you have any serious side effects, including: stomach/abdominal pain, signs of a new infection easy bruising/bleeding, painful urination.
Contact you doctor right away if you have any very serious side effects, such as trouble speaking, numbness/tingling of arms/legs, eye pain, sudden vision changes, unsteadiness, mental/mood changes, headache that is severe or doesn't go away, seizures and stiff/painful neck.
Using this medication long-term or repeatedly may lead to oral thrush or new yeast infections. White patches in your mouth, changes in vaginal discharge, or other new symptoms should be reported to your doctor.
Occasionally, this drug can cause severe allergic reactions. You should however seek medical attention immediately if you notice any of the following symptoms, especially itching/swelling, rash, severe dizziness, and trouble breathing.

Warnings and precautions while using this product :
Tell your doctor or pharmacist if you are allergic to metronidazole; or to any other antibiotics; or if you have any other allergies. There is a possibility that this product contains inactive ingredients, which can lead to allergic reactions. For more details, speak with your pharmacist.
Tell your doctor or pharmacist if you have any of the following: liver disease, kidney disease, and certain blood disorders (low blood cell count).
Metronidazole can cause very serious liver damage in people with a rare genetic disorder (Cockayne syndrome). Talk to your doctor about the benefits and risks. When metronidazole is used, your doctor will examine your liver function. When you experience symptoms of liver disease, seek medical attention right away (such as nausea and vomiting that will not stop, loss of appetite, yellowing eyes and skin, severe abdominal/stomach pain and dark urine).
You should avoid alcoholic beverages and products that contain propylene glycol while you take this medication and for at least three days after finishing this medicine due to severe stomach upset/cramps, headache, nausea, vomiting, and flushing.
Live bacterial vaccines (such as typhoid vaccine) may not work as well with metronidazole. While using this medication, avoid immunizations/vaccinations unless your doctor instructs you to.
Inform your doctor or dentist about all your products (including prescribed or non-prescription medications, and herbal products) before surgery.
This medication should only be used when clearly necessary during pregnancy. Talk to your doctor about the benefits and risks.
Trade Information
Any indian port

Letter of Credit (L/C), Cash in Advance (CID), Cash Advance (CA), Cash Against Delivery (CAD)
7 Days

Free samples are available
HDPE drum packing

All India