NAPHAZOLINE HCL & NITRATE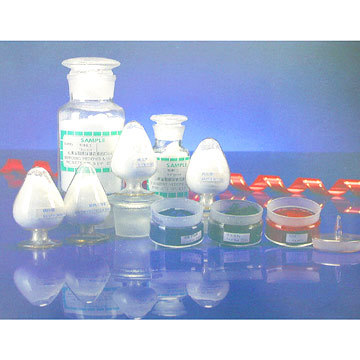 NAPHAZOLINE HCL & NITRATE
Price And Quantity
Kilograms/Kilograms

2000.00 - 2500.00 INR
Product Specifications
6.2.

4 weeks after opening the bottle Week
Loss on drying 731 Dry it at 105 for 2 hours

Room Temperature
7OC13 with a range of 255-60 (decomposition)5*6; the melting point for the base has been reported as 115-120OC13.

C14H15ClN2
Odorless

1H-Imidazole,4,5-dihydro-2-(1-naphthalenylmethyl)-, monohydrochloride (9CI);2-Imidazoline,2-(1-naphthylmethyl)-, monohydrochloride (8CI);Naphazoline hydrochloride(6CI);2-(1-Naphthylmethyl)-2-imidazoline hydrochloride;2-(a-Naphthylmethyl)-2-imidazoline hydrochloride;Ak-Con;Albalon;Allerest Eye Drops;Coldan;Degest 2;Iridina Due;Naphazoline chloride;Naphcon;Niazol;Ocumethyl;Opcon;Privine (American);Privine hydrochloride;Rhinantin;Rhinoperd;Sanorin-Spofa;Strictylon;Stricylon;Vasocon
550-99-2

Pharmaceutical Intermediates
Other

Naphazoline is a decongestant used to relieve redness, puffiness, and itchy/watering eyes due to colds, allergies, or eye irritations (smog, swimming, or wearing contact lenses). It is known as a sympathomimetic (alpha receptor agonist) that works in the eye to decrease congestion.
min. 99.0 %

crystalline powder
Product Description
Naphazoline Hydrochloride manufactured by Shreeji Pharma International is an ocular vasoconstrictor and imidazoline derivative sympathomimetic amine. It targets adrenergic receptor. It is the common name for 2-(1-naphthylmethyl)-2-imidazoline hydrochloride. The drug has a marked alpha adrenergic activity and is a sympathomimetic. Applied to mucous membranes, it is a vasoconstrictor with a rapid action that reduces swelling. As a result of its actions on the conjunctiva's alpha receptors, it produces constriction and decreases congestion. Several over-the-counter formulations contain it, including Clear Eyes and Naphcon eye drops.
Technical Specifications:
CAS Number: 550-99-2
Name:1H-Imidazole,4,5-dihydro-2-(1-naphthalenylmethyl)-, hydrochloride (1:1)
Superlist Name: Naphazoline hydrochloride
Formula: C14H14N2.HCl
Molecular Weight: 246.76
Deleted CAS: 35412-62-5
Synonyms: 1H-Imidazole,4,5-dihydro-2-(1-naphthalenylmethyl)-, monohydrochloride (9CI);2-Imidazoline,2-(1-naphthylmethyl)-, monohydrochloride (8CI); 2-(a-Naphthylmethyl)-2-imidazoline hydrochloride;Ak-Con;Albalon;Allerest Eye Drops;Coldan;Degest 2;Iridina Due;Naphazoline chloride;Naphcon;Niazol;Ocumethyl;Opcon;Privine (American);Privine; Naphazoline hydrochloride(6CI);2-(1-Naphthylmethyl)-2-imidazoline hydrochloride;hydrochloride;Rhinantin;Rhinoperd;Sanorin-Spofa;Strictylon;Stricylon;Vasocon;
EINECS:208-989-2
Density:1.15 g/cm3
Melting Point:254-260 C
Boiling Point:440.5 C at 760 mmHg
Flash Point:220.2 C
Appearance: White crystalline powder
Risk Codes:25-23/24/25-20/21/22
Safety: 45-36/37/39-24/25
How does it work
As a temporary remedy for allergies, this medication can help reduce redness, puffiness, itchiness, and watering of the eyes. Naphazoline is a decongestant that belongs to the group of medications classified as sympathomimetic amines. It narrows the blood vessels in the eye temporarily.
Applications Or where it is used:
When allergies cause redness, puffiness, itchiness, and watering in the eyes, this medication is used to temporarily relieve those symptoms. Napozoline also acts as a decongestant. This drug belongs to the class of sympathomimetic amines. This drug temporarily narrows blood vessels in the eye.
How to uses
It may be applied up to four times a day to the affected eye(s) as needed or as directed by your doctor. Make a pouch in your lower eyelid by tilting your head back, looking upward, and pulling it down. Drop 1 drop directly into the pouch while holding the dropper over your eye. Close your eyes gently for one to two minutes.
Dosage of usage
You should only use this product as directed by your doctor or as directed on the package. Your pharmacist or doctor can answer any questions you have. Clean your hands before using eye drops. Keep the dropper tip away from your eyes and any other surfaces to avoid contamination.
Side effects
Dizziness
Nausea
Sweating
Drowsiness
Weakness
Nervousness
Worsening redness/itching/swelling in or around the eyes
Warnings and precautions while using this product
If the solution becomes cloudy or changes color, do not use it. Children and infants should never be given naphazoline. A severe slowdown of the central nervous system (CNS) could result in unconsciousness. In addition, the body temperature may drop significantly.
Trade Information
mumbai india

Cash Against Delivery (CAD), Cash in Advance (CID), Delivery Point (DP), Letter of Credit (L/C), Letter of Credit at Sight (Sight L/C)
Free samples are available

DRUM
Asia, Australia, Central America, North America, South America, Eastern Europe, Western Europe, Middle East, Africa

ISO, GMP