Polysorbate 20/60/80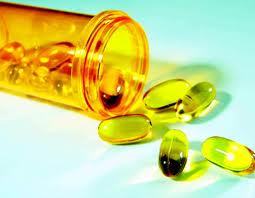 Polysorbate 20/60/80
Price And Quantity
Kilograms/Kilograms,

130.00 - 150.00 INR
Product Specifications
428.600006103516 Grams (g)

Dispersible in water, in anhydrous ethanol, in ethyl acetate and in methanol, practically insoluble in fatty oils, and in liquid paraffin
C64H124O26

Room Temperature
pharma grade

not available
not available

Brownish yellow clear liquid
98%

Polysorbate 60 and 80 are mostly used in food among the category of Polysorbates, but the latter is used more than polysorbate 60 in food. Polysorbate 60 and 80 are the most commonly used in bakery food production.
Product Description
To cater the various needs of our clients, we are involved in offering our clients Polysorbate 20/60/80 in various sterile packagings. The offered product belongs to the class of emulsifiers. It is widely used in various pharmaceutical applications and food preparation. This emulsifier is an oily liquid that is derived from ethoxylated sorbitan and esterified with fatty acids. It is widely used in cosmetics to solubilize essential oils into water-based products. It is non-toxic in nature, making it safe and reliable for a number of domestic, scientific, and pharmacological applications.
Polysorbate 20/60/80 Properties:
Name: Sorbitan,mono-(9Z)-9-octadecenoate, poly(oxy-1,2-ethanediyl) derivs.
Superlist Name: Tween 80
Molecular Weight: 428.600006103516
Synonyms: Sorbitan,mono-9-octadecenoate, poly(oxy-1,2-ethanediyl) derivs., (Z)-;Sorbitan,monooleate, polyoxyethylene derivs. (8CI);Glycols, polyethylene, ether withsorbitan monooleate (8CI);Alkamuls PSMO 20;Alkamuls T 80;Atlox 1087;Atlox8916TF;Canarcel TW 80;Capmul POE-O;Cemerol T 80;Cemesol TW 1020;Crill 10;Crill 11;Crill S 10;Crillet 4;Crillet 4 HP;Crillet 4 Super;Crillet 41;Crodalan AWS;Disponil SMO 120;Disponil SMO 120 Spez;Durfax 80;E 433;E 433(polyglycol);Ecoteric 20;Ecoteric T 80;Emalex ET 8020;Emasol O 105R;Emsorb6900;Emulson 10OM;Ethoxylated sorbitan monooleate;Ethsorbox O 20;Ethylan GE08;Ethylene oxide-sorbitan monooleate polymer;Eumulgin SMO 20;Flo Mo SMO 20;Glycosperse O 20;Glycosperse O 5;Hexaethylene glycol sorbitan monooleate;Hodag SVO 9;Ionet T 80;Ionet T 80C;Ionet T 80V;Ionet-T 80PA;Lamesorb SMO20;Liposorb O 20VBE;MO 55F;Montanox 80;Montanox 81VG;Montanox DF 80;Myvatex MSPS;Nikkol TO 10;Nikkol TO 106;Nikkol TO 10M;Nikkol TO 10MV;Nikkol TO 10V;Nissan Nonion OT 220;Nissan Nonion OT 221;Nofable ESO 9920;Nonio-light 0-30;Nonio-light SPO 1;Nonion OT 220;Nonion OT 221;Olothorb;PEG sorbitan monooleate;PEO(20) sorbitan monooleate;POE sorbitan monooleate;Polisorbac 60;Polyethoxylated sorbitan monooleate;Polyethylene glycolsorbitan ether monooleate;Polyethylene glycol sorbitan monooleate;Polyoxyethylated sorbitan monooleate;Polyoxyethylene monosorbitan monooleate;Polyoxyethylene sorbitan monooleate;Polyoxyethylenesorbitan oleate;Polysorban80;Polysorbate 80;Polysorbate 81;Radiasurf 7157;Rheodol Super TW-O 120;Rheodol TQ-O 106;Rheodol TW 0120V;Rheodol TW-O 106;Rheodol TW-O 106V;Rheodol TW-O 120;Rheodol TW-O 120V;Romulgin O;SVO 9;Setrolene O;Silvan T80;Simugel EG;Sorbax PMO 20;Sorbimacrogol oleate;Sorbimacrogol oleate 100;Sorbimacrogol oleate 300;Sorbital O 20;Sorbitan monooleate ethylene oxideadduct;Sorbitan monooleate polyethylene glycol ether;Sorbitan monooleatepolyoxyethylene ether;Tween 80;
EINECS:500-019-9
Density: 1.064
Boiling Point :> 100 C
Flash Point: >110 C
Introduction of product:
This synthetic ingredient is a mixture of sorbitol, stearic acid (C18) and ethylene oxide, also known as polyoxyethylene (20) sorbitan monostearate. In the baking industry, polysorbate 60 and 80 are most commonly used.
How does it work:
Polysorbate 20, 40, 60 and 80. A polysorbate is a substance that is derived from sorbitan esterified with fatty acids. Among their uses are cosmetics to solubilize essential oils in water, pharmaceuticals, detergents, paints, and plastic applications.
Applications. Or where it is used:
In food, polysorbate 60 is more commonly used than polysorbate 80, although both are used. The most common polysorbates used in bakery food production are 60 and 80.
How to use:
As an emulsifier for salad dressings and chocolates, Polysorbate 80 (or E433) is a non-ionic surfactant. When used in personal care formulations, polysorbate-60 is used as an emulsifier and thickener. It can also be used as an oral care dispersant.
Trade Information
Mumbai port

Letter of Credit (L/C), Letter of Credit at Sight (Sight L/C), Cash Advance (CA), Cash in Advance (CID)
Yes

Free samples are available
BAG

Australia, North America, Eastern Europe, Middle East, Central America, South America, Western Europe, Asia, Africa