Tolperisone HCL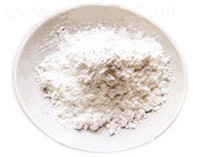 Tolperisone HCL
Price And Quantity
Kilograms/Kilograms

25kgs
Kilograms/Kilograms

2500 INR
Product Specifications
373.9 C at 760 mmHg

Room Temperature
5 m

275.23 gms/mol Grams (g)
soluble in organic solvents

Other
tolperisone hydrochloride

2-methyl-1-(4-methylphenyl)-3-(1-piperidinyl)-1-propanone
3644-61-9.

Pharmaceutical Intermediates
Medicine Grade

Tolperisone is used for muscle relaxation. It is used to treat acute musculoskeletal pain. Tolperisone is a muscle relaxant. It works on the centres in the brain and spinal cord to relieve muscle stiffness or spasm without reduction in strength
99.87

Solid. Color. Off-White.
Product Description
Tolperisone HCL and its intermediates prepared by Shreeji Pharma International is provided in different packaging material. It finds its use in countries, like Gulf, Africa, Central America and Europe.
Tolperisone HCL Properties:
CAS Number: 3644-61-9
Name: Tolperisone hydrochloride
Formula: C16H24ClNO
Molecular Weight: 281.86
Synonyms: 1-Propanone,2-methyl-1-(4-methylphenyl)-3-(1-piperidinyl)-, hydrochloride (9CI);Propiophenone, 2,4'-dimethyl-3-piperidino-, hydrochloride (7CI,8CI); Menopatol;Metosomin;Muscalm;Mydocalm;Naismeritin;Tolisartine;1-Propanone,2-methyl-1-(4-methylphenyl)-3-(1-piperidinyl)-, hydrochloride (1:1); 1-Piperidino-2-methyl-3-(4-methylphenyl)propan-3-one hydrochloride;2,4'-Dimethyl-3-piperidinopropiophenone hydrochloride;Abbsa;Arantoick;Besnoline;Isocalm;Kineorl;
EINECS: 222-876-5
Melting Point: 181-183 C
Boiling Point: 373.9 C at 760 mmHg
Flash Point: 134.4 C
Appearance: White solid
Risk Codes: 20/21/22-52/53-36/37/38
Safety: 26-36-45-61-36/37-37/39
- Introduction of product
Its primary use is in the treatment of muscle spasms associated with back pain and in the treatment of spasticity in neuromuscular disorders
Since the 1960's, tolperisone hcl is a widely used class of muscle relaxants, first synthesized in 1956. It is not fully understood how tolperisone works. As its most prominent effect, tolperisone inhibits the pathways of spinal reflexes.
- How does it work
By blocking voltage-gated sodium and calcium channels, tolperisone acts at the reticular formation in the brain stem to relax muscles.
- Applications Or where it is used
The treatment of neurological diseases causing pathologically increased muscle tone as well as spastic paralysis and other symptoms of encephalopathy, including muscular dystonia, is achieved with tolperisone.
- How to use
The effects of tolperisone include relief from stiffness, rigidity, and tension in the muscles (spasticity) caused by diseases of the nervous system. Drink a glass of milk with it or take it after dinner.
- Dosage of usage
Oral adult dose is 150mg-450mg in two to four hour period divided into two or three doses.
Adult over 12 years old - Oral 50mg to 150mg every 8 hours.
Pediatric Dosage: Minimum weight of 20kg minimum age 6 year old - oral dosage 1000mg/kg every 8 hours.
Neonatal dosage: Minimum weight of 3 kg - 2.500mg/kg every 8 hours.
- Side effects
Hyposensitivity, muscle weakening, vomiting, anaphylactic shock, skin rashes, nausea, dyspepsia, Quincke's edema.
Trade Information
Mumbai port

Letter of Credit at Sight (Sight L/C), Letter of Credit (L/C), Cash Advance (CA)
Yes

Free samples are available
DRUM PACKING

Africa, Middle East, Western Europe, South America, North America, Central America, Australia, Asia