Triclabendazole Powder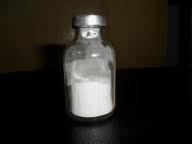 Triclabendazole Powder
Price And Quantity
Product Specifications
Veterinary Raw Materials

Powder
Animal Extract

Cattle, Pets
Product Description
The largest manufacturer of Triclabendazole in Gujarat, India, is Shreeji Pharma International. All products are manufactured under strict GMP guidelines with all regulatory support. Currently, our company exports Triclabendazole to countries such as the Gulf, Southeast Asia, LATAM, Africa, CIS, Central America as well as Europe. Tricylabendazole is a medication used for treating fascioliasis and paragonimiasis, offered under the brand name Egaten among others. Both conditions can be effectively treated with this medication. Hospitalization is sometimes necessary. It is typically taken by mouth over one or two doses.
Triclabendazole Properties:
CAS No.: 68786-66-3
Chemical Names: Triclabendazole; 68786-66-3; Fasinex; 6-Chloro-5-(2,3-dichlorophenoxy)-2-(methylthio)-1H-benzo[d]imidazole; C14H9Cl3N2OS; Triclabendazol [INN-Spanish]
Description: chemical compound
Molecular Formula: C14H9Cl3N2OS
Molecular Weight: 359.649 g/mol
Synonyms: Triclabendazol [INN-Spanish];6-chloro-5-(2,3-dichlorophenoxy)-2-methylsulfanyl-1H-benzoimidazole;Fasinex;Triclabendazolum [INN-Latin];CGA 89317;Triclabendazole [BAN:INN];1H-Benzimidazole,5-chloro-6-(2,3-dichlorophenoxy)- 2-(methylthio)-;5-Chloro-6-(2,3-dichlorophenoxy)-2-(methylthio)benzimidazole;
Density: 1.59 g/cm3
Melting Point: 175-176 C
Boiling Point: 495.9 C at 760 mmHg
Flash Point: 253.7 C
Appearance: off-white solid
Risk Codes: 36/37/38
How does it work?
Adults and children 6 years or older can take tricloabendazole for fascioliasis. The medication tricloabendazole belongs to the anthelmintic family. This medication kills flatworms.
How to use:
The tablet form of tricloabendazole is for oral administration. It is normally taken twice a day with food. Consult your doctor or pharmacist if you are not sure about anything on your prescription label.
Side effects:
Common side effects:
Headache
Hives
Diarrhea
Vomiting
Abdominal pain
Increased sweating
Nausea
Decreased appetite
Warnings and precautions while using this product
Tricloabendazole should be taken as directed. You should not take more or less than your doctor has prescribed. You can crush and mix the tablet with applesauce if you cannot swallow it whole. The mixture should be eaten within four hours after preparation.
Trade Information
Cash in Advance (CID), Cash Advance (CA)

1000 Per Day
Asia, Australia, Central America, South America, Eastern Europe, Western Europe, Middle East, Africa, North America

ISO 9000:2015 and DUNS certified.